Baseball's Dubuque Packers: The score on John Petrakis and Kansas City Royals' first farm team in the May/June 2023 issue of the IOWA HISTORY JOURNAL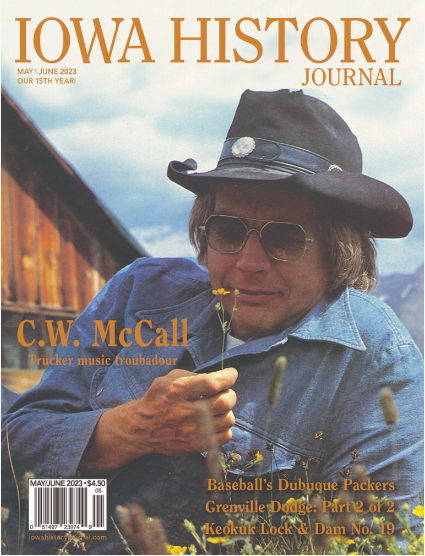 You can subscribe to IOWA HISTORY JOURNAL or purchase copies at select Hy-Vee and independent bookstores in Iowa. To subscribe or order copies online, please click here.
---
Now available online and at bookstores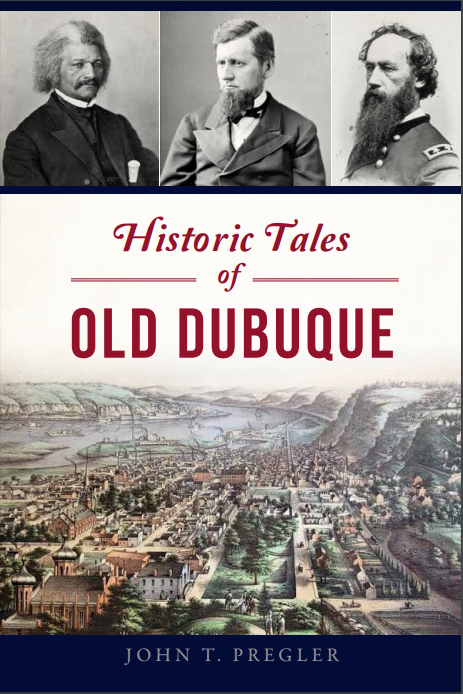 Order your copy online here.
HISTORY THAT HELPED SHAPE A NATION
The Historic Tales of OLD DUBUQUE are as important to the nation as they are to Iowa. Look into the life of railroad attorney Abraham Lincoln as he pays a visit to a prominent railroad engineer in Dubuque prior to becoming president. Follow Congressional debate on whether U.S. Representative William Vandever (R-IA) had the right to simultaneously hold a seat in Congress and a Commission in the U.S. military during the Civil War. View some of the more popular Americans photographed by famed Dubuque photographer Samuel Root, including an image of Frederick Douglass captured while in Dubuque for one of three lectures the "Self-Made Man" made in the Key City. Author and historian John T. Pregler sheds light on these rediscovered facets of American history and many others.
GET YOUR BOOK AT:
River Lights Bookstore – Dubuque, Iowa
National Mississippi River Museum & Aquarium Gift Shops – Dubuque, Iowa
Steve's Ace Home & Garden – Dubuque, Iowa
Books-A-Million (BAM) – Kennedy Mall, Dubuque, Iowa
Outside the Lines Art Gallery – Galena, Illinois
---
Tri-State History on AM 1370 KDTH
Voices of the Tri-States
Listen to stories about Tri-State history on previous episodes of Voices of the Tri-States, hosted by our friend Cindy Kohlmann. Click here to view and listen to past episodes.
---
(C) WARNING: All images used on The Lens of History are RESTRICTED-USE DIGITAL IMAGES produced by John T. Pregler and are covered by copyright (C) 2017-2023. See FAQ for more information.